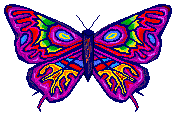 ---
YOU
ARE
CORDIALLY
INVITED
A Realistic Invitation To Talk To Me
   
dangling in the elements, this talker
that has given you joy and pain
  you think in memories, such fodder 
    wondering what it is to live again



             you think of father come back
             mother and more and the drain
               life without rickrack or tack
                 and livng so much more plain



you stroke images of this force
that gave you nothing in vain
  you think back on every course
    and what it is you had to gain



             life lived short of good reason
             if not in your first plan or game
               with love and its fertile season
                 has left your poor heart lame



in time you think fondly of hell
or of a heaven ... you know fame
  and she's treated you quite well
    better than the poor guy or dame



             into whose sugared charms you fell
             take those reins back with no shame
               see what this life still has to sell
                 come sit with me, tell me your name.



                    
© TruLeigh Eternell 1966 - 2001
---
MUSE ICK!
Rhyme or Free Verse, short or long, we'll have some fun. Serious, witty, sad, romantic, we just enjoy verses. Come on, it is "incorrect" all over the place. Fix it, or let it goad you into writing something better ... or, something else. :)
---
A Poetry Exercise: play with it, rework, rewrite it, critique it ad infinitum. Humor me. Go exercise your wit and pen.
GO WRITE!
---
MORE INSPIRATION
---
---
---