URS_TruLeigh@hotmail.com
~~~~~~~~~~~
Okay, so it has been awhile, but we did our homework on these chat rooms. Yes, we did! We will not recommend a single one of them. What we will tell you is that we found some genuine folks looking for friendships in these rooms...even the hardcore rooms...and we found some hardcore stuff in some of the most general chat rooms. The difference seems to be that actual human room monitors or 'bots (robots) monitor the rooms for the general public...throwing out offenders for certain key words or phrases--------while the general population seem to monitor themselves in the "rough chats" to keep the dialogue going. Be prepared for real life anywhere you go in the chats...and for the characters, the role-players. Caveat Emptor anytime you turn-on your computer or terminal to chat. Use the same skills you use on the phone and in real life face to face...be careful...be kind...and enjoy!

~~~~~~~~~~~
So, where do we manage to meet these potential buddies, friends, pen pals, lovers, soulmates, even jerks...on the 'net...well, we meet them at places like Chat rooms and message boards because we are lonely and have decided to check these places out. Okay, granted, a few of you upstanding folks are lucky to be introduced when your eyes meet across a crowded room........BUT!.....the way we live our lives nowdays does not give any of us time to make it to those crowded rooms...and, we sure don't want to go alone. So here they are...a short list of Chat Rooms...enough to get any one of you in trouble if you halfway try. You won't get a single recommendation from me on any of these. And, the fact that I listed them does not mean that I care for any of them. This is FYI=For Your Information...only. I am going to trust that you read all the warnings and disclaimers on each site for yourself.

EVE WAS FRAMED
I did not design this game
I did not name the stakes
I just happen to like apples
And I am not afraid of snakes
Ani DiFranco - singer/songwriter
~~~~~~~~~~~
Chatters Jargon Dictionary
~~~~~~~~~~~
FLIRTING!
Not just a job, it's an adventure!
~~~~~~~~~~~
Have Fun And Don't Forget Who Really Cares For You
URS TRULEIGH
AND FRIENDS
RETURN TO MAIN PAGE
Return to Love and Romance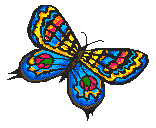 CHAT Rooms and Message Boards (maybe some LINKS)
Chat Rooms and message boards
Public, private and also adult chat
Use up to 5 nicks
"Rough" Chat
This list could be endless, but there has to be a cutoff point for me somewhere. I will add more of these from time to time, so you can check back for more. Thanks for checking in now.
DO YOU HAVE PROBLEMS HERE!
Check yourself out here by checking these links:
Study: Chat, fantasy games can lead to net addiction

WATCH FOR MORE
We may add to these links at any time
---
To know the
road ahead, ask
those coming back.
Chinese Proverb
---
---
Sign Our Guestbook
View Our Guestbook
---